Brides carefully prepare and parse out every detail of their big day: their wedding dress, wedding lingerie accessories, hair, makeup, seating charts, floral arrangements, themed cocktails, etc. As all the elements of a perfect wedding come together, there is something that is often overlooked: comfort.
As a bride embarks on one of the most important days of her life, the last thing she should have to worry about is irritation caused by skin-to-skin rubbing. Wedding dresses are often heavy with multiple layers, much more fabric than we are used to wearing on a normal day. Added to the heavy clothing is the fact that summer is the most popular time to get married. Heat, heavy clothing, standing for a long day and dancing can all lead to overheating, sweating and chafing between the thighs.
Here's where Bandelettes come to the rescue! Bandelettes delivers a sexy and discrete solution to painful thigh chafing. Our thigh bands are the ultimate wedding accessory and an important part of your bridal lingerie shopping.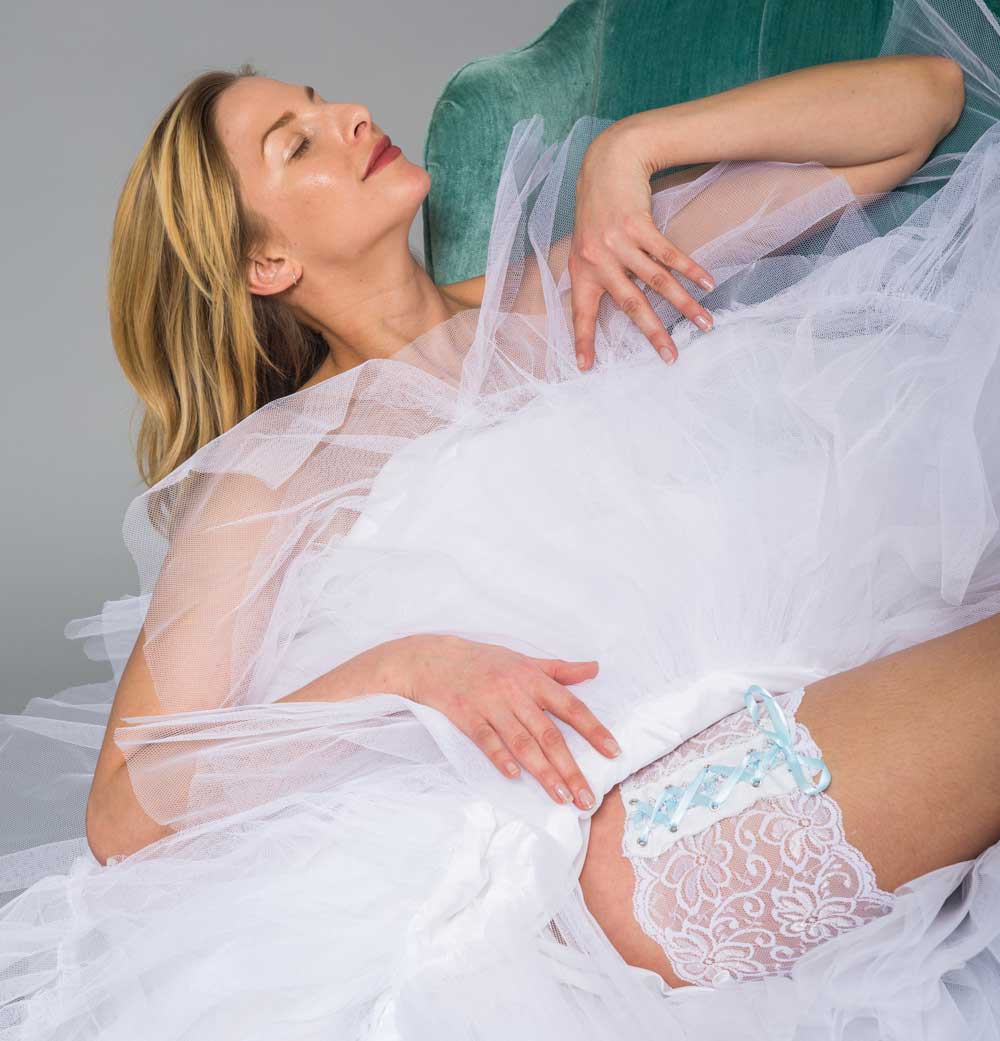 How To Wear Bandelettes As Bridal Lingerie Accessories
White Onyx Bandelettes are a best-kept secret among brides to be. Brides will walk with confidence down the aisle rather than being distracting by what's happening underneath their gown. Our chic well-designed White Onyx Bandelettes are a nice compliment to sexy wedding day lingerie.
Bridal Lingerie For Bridesmaids
Don't forget about the bridesmaids! As we all know, being in a wedding can sometimes seem more like a marathon than a walk on the beach. Don't let the day's events get you down with Bandelettes! Our thigh bands make a great bridesmaid gift. Your bridesmaids will suffer from the same heat and hot dresses as you do, and you don't want anyone to be feeling the pain of thigh chafing when they should be having fun.
Bandelettes stay put so you can keep moving. So, when it comes time to kick off the heels and bust a move on the dance floor, you can enjoy without worrying about chafing.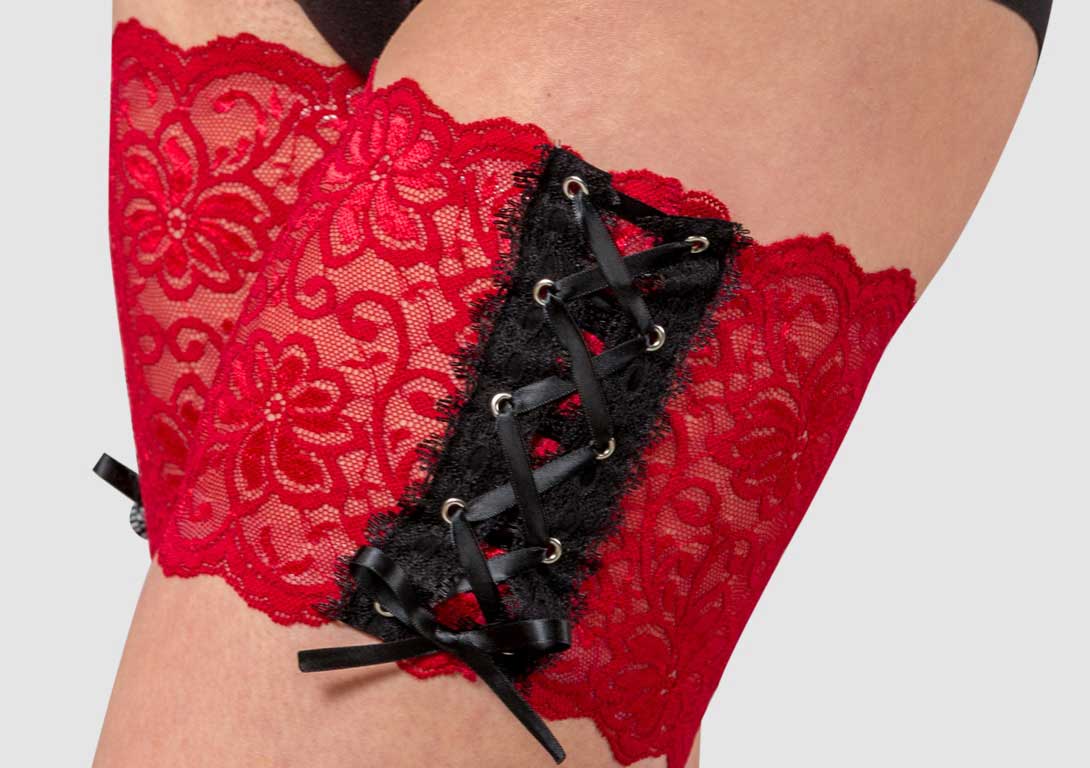 Toss The Garter And Replace It With A Sexy Thigh Band
Bandelettes thigh bands are also the perfect wedding lingerie item for the traditional garter toss. Traditionally, the lingerie garter toss takes place during the wedding reception. The groom removes the garter from the bride's thigh, sometimes with his hands (or if you're more risqué then perhaps with his teeth!), while the wedding guests watch.
Following the bride's bouquet toss, the groom tosses the garter to all the eligible bachelors at the wedding. Bandelettes can be worn throughout the day and then tossed instead of a garter at this point – if you want you can even wear our romantic red thigh bands to make things a little sexier for your groom! The only issue is, you'll love these anti-chafing bands so much you might not let your groom toss one away!
The moral of this blog post is to never underestimate the power of Bandelettes. A little lacy luxury will take you through life's most important events.
For more ideas and inspiration, read our comprehensive guide on How To Wear Bandelettes Thigh Bands.