Bandelettes is all about the body positive. This NYC Fashion Week 2018, they teamed up with the fashion label Chromat to produce a very ground-breaking show. The Bandelettes brand combined their sexy lingerie with Chromats eclectic fashion collection.
The runway show was phenomenal, with highlights that stood out in more ways than one. The style was creative, with many interesting design elements. Overall, the show was stunning and completely embraced the essence of GIRL POWER! Bandelettes and Chromat made such an impact at fashion week. It was a match made in heaven.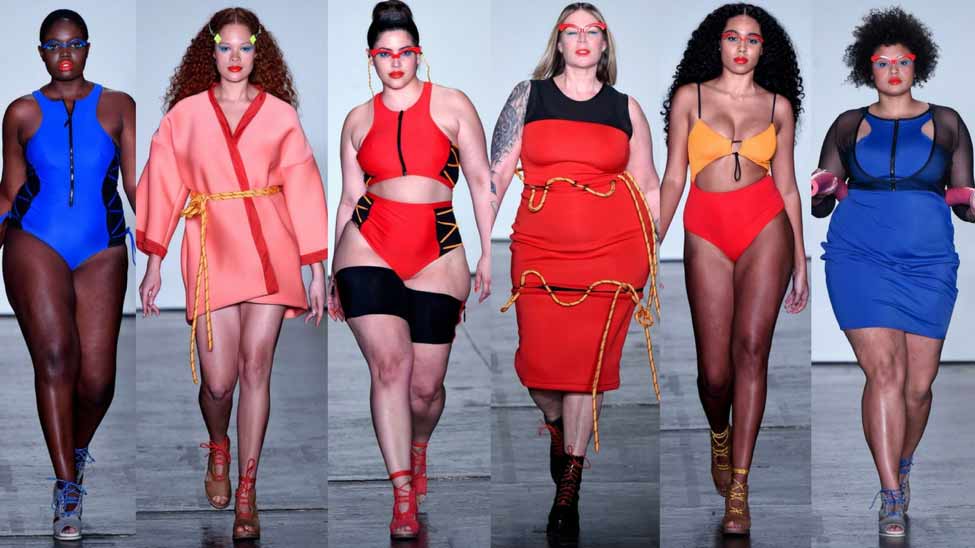 Chromat And Bandelettes – A Match Made in Heaven
The fashion show began with upbeat music and a gorgeous full-figured model, wearing none other than the Bandelettes thigh-high stockings. Bandelettes lingerie showed comfort in style. It was cool yet irresistibly smoldering hot! There were thongs, tanks, bikini tops, chaps, and fitted dresses that hugged all body shapes.
The collection had an interesting color palette too; orange, blue, red, and green electric colors. The collection boasts a medley of sexy swimwear with quirky accessories in the form of sexy sunglasses and …Flaming Hot Cheetos? Very clever; is that a tribute to the show Orange is the New Black? Regardless, it complimented the look and the vibe of Chromat fashion.
All-Inclusive Fashion
The main buzz throughout Fashion week were the models. They came in all shapes, sexes, races, sizes, and heights. Chromat showed the versatility in their wears by going above and beyond to ensure everyone felt included. There were even cultural notes with a model wearing a hajib. One of the most talked about of all the models was the plus size breast cancer survivor. She exposed her breast in the most confident way. It represented beauty in looks and soul.
Out of all the fashion shows during NYC Fashion Week, Chromat's stood out by paving the way to embrace all bodies no matter how they look. Every model walked with confidence.  They all looked absolutely stunning in Bandelettes lingerie and Chromat's collection.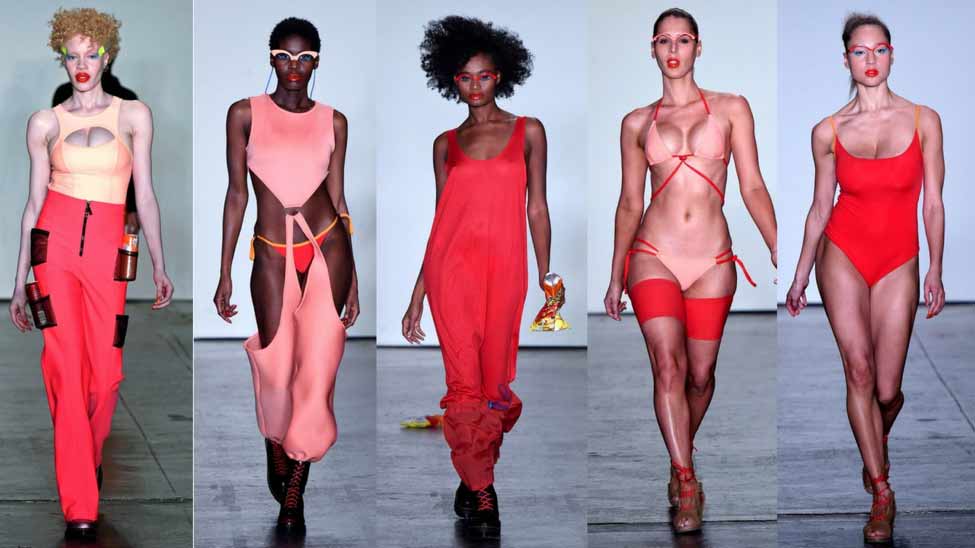 New York Fashion week has evolved greatly from the previous years. The traditional runway models were always tall and skinny. As the years went, more designers started to realize that their clothing needed to be featured on women who resembled their everyday customers. In the United States alone, the new average dress size for women is size 14. Chromat's collection caters to women of all sizes, just like Bandelettes lingerie.
The body beautiful image is no longer set in stone. Fashion Week NYC should not be an unrealistic representation of fashion where one model looks exactly like all the other. Thankfully now, it's an evolution of beauty and body standards, which is long overdue. Bandelettes' collaboration with Chromat represents an individual being comfortable in their own skin.
A woman's body will change throughout the duration of her life. This collaboration celebrates the uniqueness in all women. Chromat's label set the pace for a new opinion on fashion and the women who wear it. Bandelettes Lingerie added to that sentiment by accommodating natural beauty.
You can learn more about our limited edition ranges, our founders, and how we got started by reading The Bandelettes Story.