You've probably heard of thigh wear, shapewear and body wear. These three terms are all common names for similar underwear accessories, but they're not the same thing and they each serve a very different purpose. Learn which item best suits your need by reading our handy guide.
What Is Thigh Wear?
Thigh wear traditionally refers to a sub-set of hosiery, specifically thigh high stockings or thigh high socks known as "thigh highs". The original thigh bands, Bandelettes, are also thigh wear because they are a garment designed specifically to wear on your thighs.
Thigh bands look very much like stay-up stockings (thigh-highs) or a lingerie garter, except they are specifically designed to prevent chafing. They're the best thigh saver accessory that every woman (and man!) needs to prevent chafing or irritation on the inner thighs.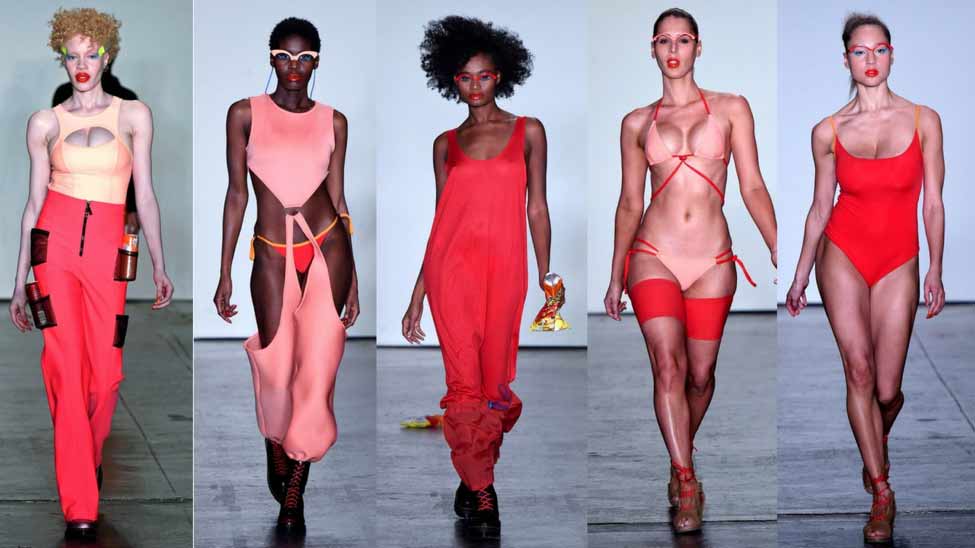 How Does Thigh Wear Prevent Chafing?
Heat and sweat are two of the main causes of inner thigh chafing. Typically, hosiery – tights or stockings – would be hot and impractical in the summertime or a tropical climate – that's where Bandelettes come in. Our thigh bands prevent chafing by creating a physical barrier between the legs to stop sweaty thighs from rubbing together.
For example, our soft lace fabric is comfortable and lightweight, but sturdy enough to stay put! Traditional hosiery is often hot and itchy, and certainly not something that runners could wear to prevent "runner's rash". That's why we also have a plain, unisex version of our thigh bands available to solve this problem.
We don't categorize Bandelettes as "shapewear" because our thigh bands are designed to make you feel comfortable in your own skin – not confined. Shapewear, or "foundation garments" throughout the centuries has traditionally been designed to change women's bodies to suit an ideal that is often unrealistic. Items such as corsets and girdles have caused women pain and suffering.
Shapewear is often completely inappropriate as a solution to thigh chafing and can often exacerbate the issue. That's why women's thigh bands like Bandelettes are not actually shapewear. Thigh bands don't restrict or shape your body, they just allow you to feel more comfortable, whatever your natural shape.
What Is Bodywear?
Bodywear is typically close-fitting clothing that's worn for exercising, dancing, or leisure activity. Bodywear usually includes bike shorts, leotards, and bodysuits, made of lightweight and stretchable fabrics. While thigh bands are great for walking, running and dancing, if you need fuller coverage that prevents from chafing on a wider area than the thighs, an activity-specific bodywear might be your answer.
Even if you're not doing strenuous activity, our Elegance range makes great comfort shorts for under skirts and dresses to stop thighs from rubbing together. These Elegance anti-chafing lace shorts prevent chafing in the high-risk areas from the waist down to mid-thigh and are available in black or beige.
How To Choose Bodywear For Different Outfits
How To Choose Thigh Wear
If you're looking for great protection from inner thigh chafing then thigh wear such as Bandelettes, or bodywear such as the Elegance anti-chafing shorts is the best option. Both items are far more comfortable than shapewear, with the added benefit that they don't cut into the skin or roll down.
To ensure the perfect fit, you should measure your thighs! Measuring is easy and only takes a minute. Anyone who has experienced shapewear or hosiery in the wrong size knows how uncomfortable it can become throughout the day. Bandelettes thigh wear is no exception, the right size makes all the difference – so it's well worth knowing your size before ordering!
Try Bandelettes for yourself to feel the difference – your thighs will thank you for it!