What To Wear To A Summer Wedding
The summer wedding season is here, and that means it's time to panic about your wedding guest outfit. Learn how to wear Bandelettes to prevent thigh chafing this summer wedding season.
There are few occasions in a woman's wardrobe life that are more difficult than choosing what to wear to a wedding. So we're here to help solve the struggle of finding comfortable and suitable wedding guest outfits. Wedding outfits are one of the hardest outfits to get right. There is so much etiquette that comes along with attending a wedding. There are rules about who you take, what gift you get, how much you spend, and of course what you wear. Choosing what to wear, and what not to wear, is a difficult task regardless of your role at the wedding or relationship with the couple. On top off all these rules, there's the added nightmare of looking good and feeling comfortable at a very long event.
Outdoor summer weddings are the most challenging wedding venues to dress for. Some destinations are so hot and humid, that an outdoor wedding can quickly turn into a sweaty nightmare. There's so much more to consider than just the 'no white' rule.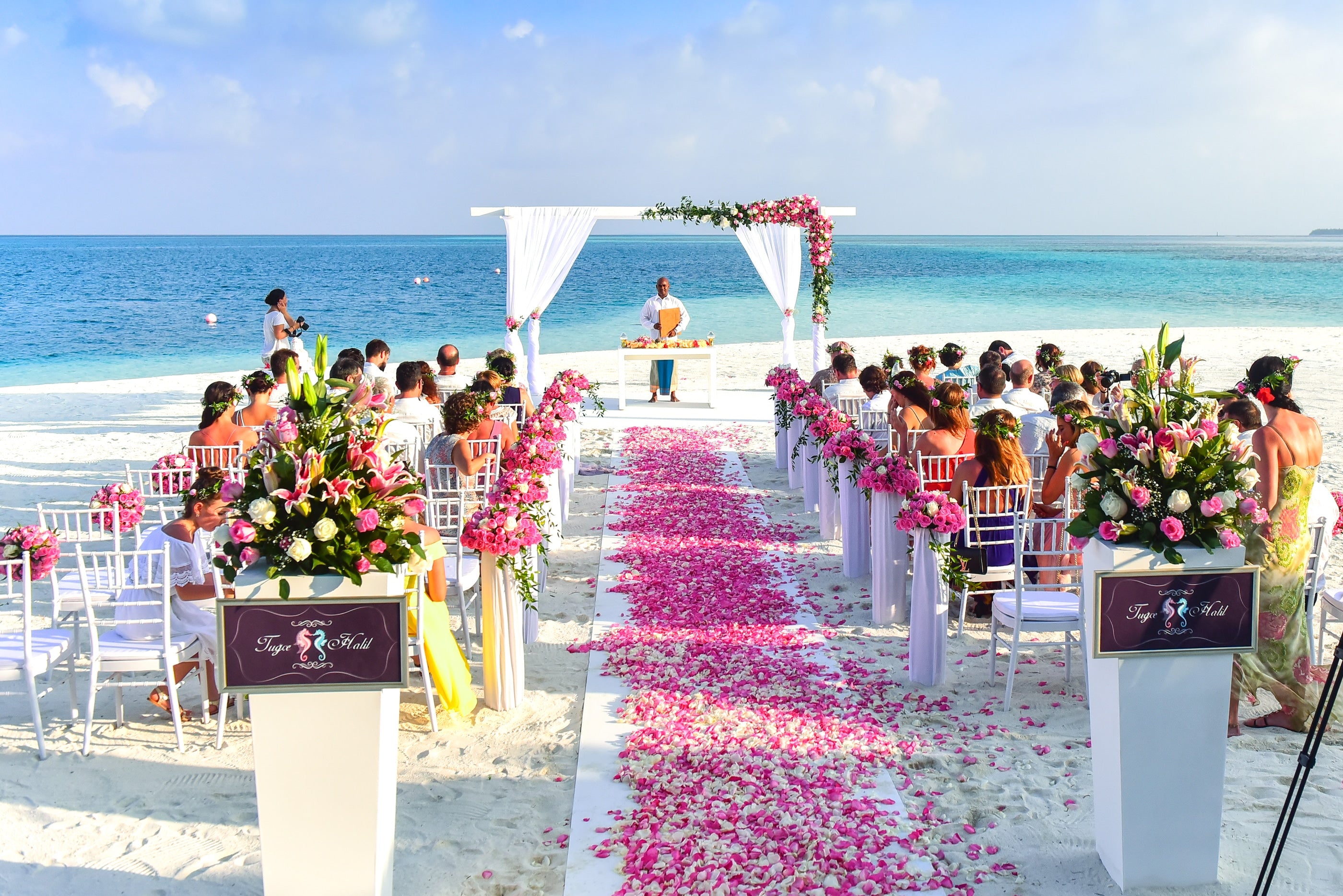 What Should You Wear At An Outdoor Wedding?
Dresses are the classic choice for an outdoor summer wedding. At an outdoor venue, you can get away with a sleeveless outfit, but you should keep your dress at knee length or longer. Midi dresses or maxi dresses are often popular wedding guest choices. Chic pantsuits or jumpsuits are becoming more common with fashion-forward women. Wedding guests should never wear anything too revealing, to avoid upstaging the bride.
Heat, standing for a long day and dancing can all lead to overheating, sweating and chafing between the thighs. To avoid thigh rubbing choose cool floaty fabrics and styles so you don't overheat. Tight fitting outfits are more likely to cause sweating and inner thigh rubbing.
Footwear at an outdoor wedding is another challenge. Venues with grass are a nightmare for stilettos, so chunky heeled sandals or wedges are a safe bet. For some women the thought of wearing open toe shoes opens a new set of problems – you can't wear pantyhose with open toe shoes. You may have planned to wear pantyhose or stockings to try and prevent thigh rubbing. But, in hot weather pantyhose will only make you warmer and more uncomfortable.
Weddings are one of the few occasions we get to play dress up, so don't let thigh chafing restrict your outfit choices. Bandelettes are the solution to your wardrobe worries.
What To Wear Bandelettes Under A Skirt Or Dress To Prevent Chafing?
Bandelettes anti-chafing thigh bands are the solution you need. Our thigh bands allow you to wear a skirt or dress to a wedding, AND wear open-toed sandals. How do you ask? Our thigh bands are lace bands made with non-slip silicone strips. They sit around the upper thighs to prevent painful thigh chafing. Bandelettes create a barrier between the thighs to prevent skin-on-skin rubbing.
Our thigh bands are discrete, so you can wear them with any wedding guest outfit, and no-one will know. Thigh chafing usually occurs when wearing dresses and skirts. But thigh chafing can also occur when wearing loose fitted trousers or chic jumpsuits. Our thigh bands are so thin you can wear them under any wedding guest outfit, even trousers or jumpsuits.
Looking For Bridal Thigh Bands?
If you're a bride looking for a wedding day chafing solution, check out our white and nude thigh bands. They are the perfect lingerie for weddings. No bride should be uncomfortable on her big day, but with heavy, hot dresses there's always a risk of thigh chafe. Here's what one Bandelettes Bride had to say about her thigh bands:
"I used these for my wedding day, and especially given the unexpected heat in a heavy satin gown, they were a lifesaver. None of the dreaded chafing for me! My bridesmaids were jealous and asked why I didn't fill them in on Bandelettes *before* the wedding so they could get some too. My new husband thought they were sexy too!"
– Bandelettes customer
Bandelettes have your thighs covered this wedding season – whether you're a bride, bridesmaid or wedding guest. Never let thigh chafing top you from enjoying all life's fun events!
For more thigh band fashion tips and inspiration read our guide: How To Wear Bandelettes Thigh Bands.