Bodywear is a growing trend. But people aren't always confident knowing how to wear it for different occasions or outfits. The funny thing is it's been around for decades, so you'd think we'd have it down by now! But with how quickly fashions change, who has time to keep up?
We'll turn you into a bodywear expert In just a few minutes!
What is Bodywear?
Bodywear is tight-fitting clothing worn by both men and women. Bodywear is often leotards or bodysuits but can also include bike-style shorts or thigh bands. It's usually made from lightweight, stretch fabrics. Bodywear is often worn for exercising, dancing, or leisure activity. Bodywear is not lingerie, because it is not designed exclusively to be worn underneath other garments. Unlike shapewear, bodywear is designed to be comfortable and allow movement, not restrict the body.
Check out our full guide: Understanding Thigh Wear, Shapewear & Bodywear Differences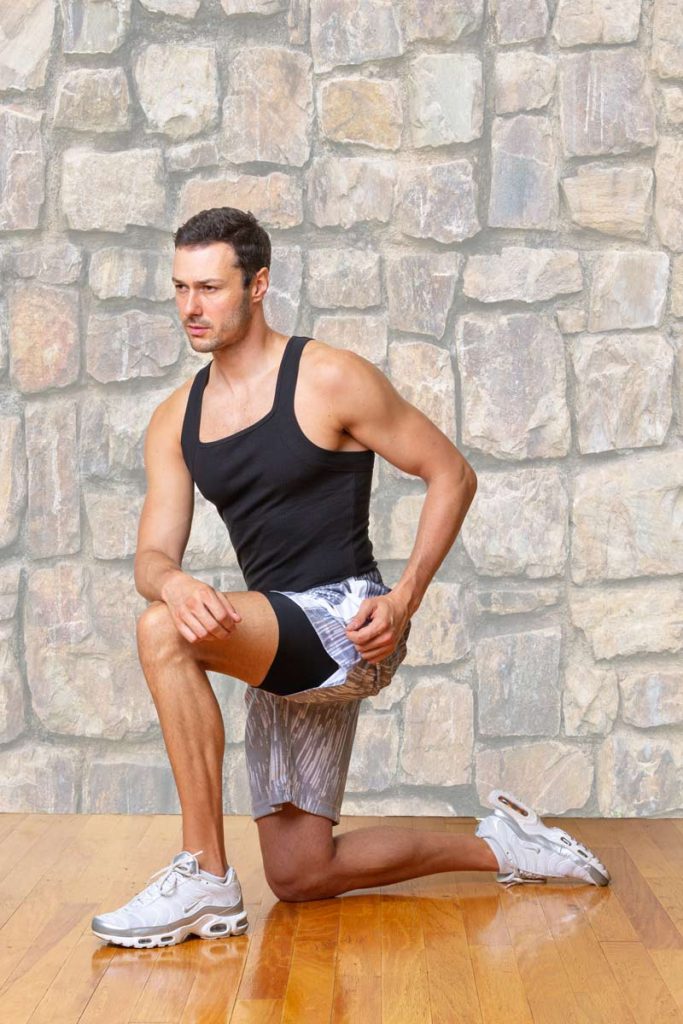 Why Wear Bodywear?
Bodywear is super comfortable, so it's long been popular with athletes, dancers, runners and yoga fans. However, this clothing style is also a great option for women and men who just want to feel more comfortable in their day to day life. Unlike shapewear, bodywear allows you to move freely and exercise comfortably.
You can certainly think of Bandelettes thigh bands and Elegance Shorts as bodywear – but they're sexy lingerie at the same time! That's because our thigh bands and anti-chafing shorts allow you to be active and comfortable, without any thigh chafing, AND look amazing! Used by thousands to prevent thigh chafing in their day to day life, our thigh bands are also popular with runners, dancers and sports enthusiasts.
How Do You Wear Bodywear?
Bodywear is back in fashion. Yes, back. If you remember the first time it was in fashion you might be having cringe-worthy flashbacks of 80's style leotards and leggings. Never fear, the modern-day version is sleek, super comfortable and discrete. Kanye West championed the trend back in 2015 with his first Yeezy high fashion sportswear collection. The Yeezy collection was packed with nude and beige body-conscious and hugging clothing, such as leotards, leggings, bike shorts. The look soon took off, and bike shorts are now the fashion trend you never expected to make a comeback.
For Working Out
Bodywear originates as a type of sport or athleisure wear, so it's great for workouts. Choose bodywear styles that are sweat-resistant and seam-free for the ultimate comfort when running, dancing or doing yoga. If you don't want to work out in form-fitting shorts, then thigh bands are a great alternative. Unisex thigh bands are great for runners to wear underneath looser fitting shorts, preventing thighs from rubbing and chafing. Fitted anti-chafing shorts are great for dancers because they pair easily with leotards or bodysuits.
As Outerwear
Some styles of body clothing can be worn as standalone outerwear. Bike shorts, leggings, leotards, and thigh bands are all being worn outside of the dance studio. You can wear a leotard with a skirt, trousers or shorts. Leotards and thigh bands can also be worn under sheer garments, a look that's popular at festivals.
Leggings and bike shorts as pants have moved into the realm of 'acceptable' (just not at the office). It has become increasingly common to wear your athleisurewear or yoga clothing ALL THE TIME. We aren't complaining about this trend, because this style of clothing is a comfortable option that takes you from yoga to brunch.
As An Undergarment
Bodywear doesn't have to be on display. Styles like anti-chafing shorts or thigh bands can be worn under your regular outfits. Wearing these items can prevent thighs from rubbing and chafing, without anyone knowing you have them on. Anti-chafing shorts are also a great way to get extra coverage under semi-sheer skirts or dresses.
There's one last awkward question we need to cover…
Do You Wear Underwear With Bodywear?
Yes, bodywear clothing is not shapewear or lingerie so most of the time you should wear underwear. Some styles, such as the Beige Elegance Panty Shorts come with panties built-in. Some leotards designed for dancers or gymnasts can also be worn without underwear. However, most leggings, thigh bands, and shorts should be worn with underwear.
Now you know how to wear this style – go ahead and rock your bodywear with confidence! Bandelettes are committed to freeing men and women from the pain of skin chafing, allowing you to wear and do what you want! Check out our full range here.